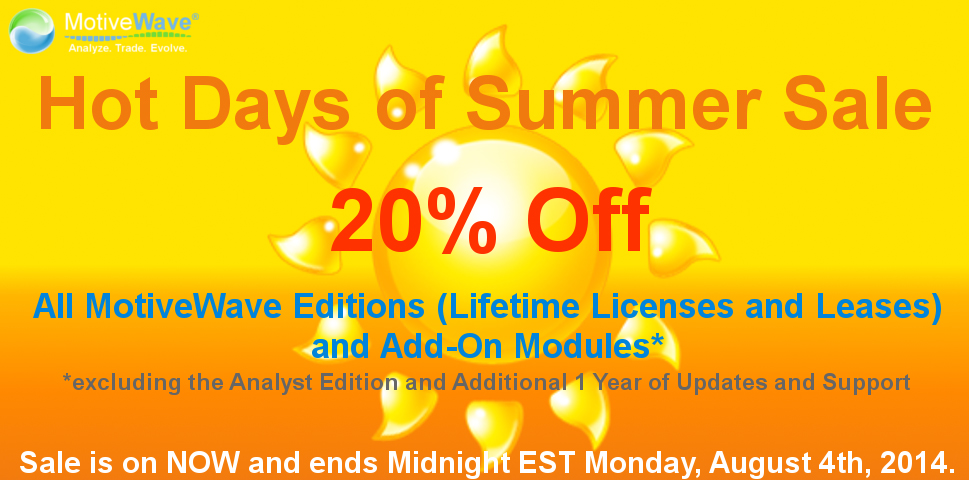 MotiveWave is having a Hot Days of Summer Sale for 7 DAYS ONLY starting Wednesday, July 30th, 2014, with 20% off most products.*
This means 20% off Lifetime Licenses*, 20% off Leases, and 20% off Add-On Modules.
This special 20% off sale starts Wednesday, July 30th and ends Tuesday, August 5th at Midnight EST.
Make sure you take advantage of this sale before it's gone!
* Excluding the Analyst Edition and the Additional 1 Year of Updates and Support products.
** The prices you see on the MotiveWave website are regular prices, but you will see the special 20% off Summer Sale discount applied during the purchase process before you are asked to pay. If, for some reason, you do not see the discount on the checkout page, please contact MotiveWave before purchasing and before the end of the sale.