Silver does not answer the question: will the breakout for Gold, GDX and Silver be upwards or downwards?
Click chart to enlarge.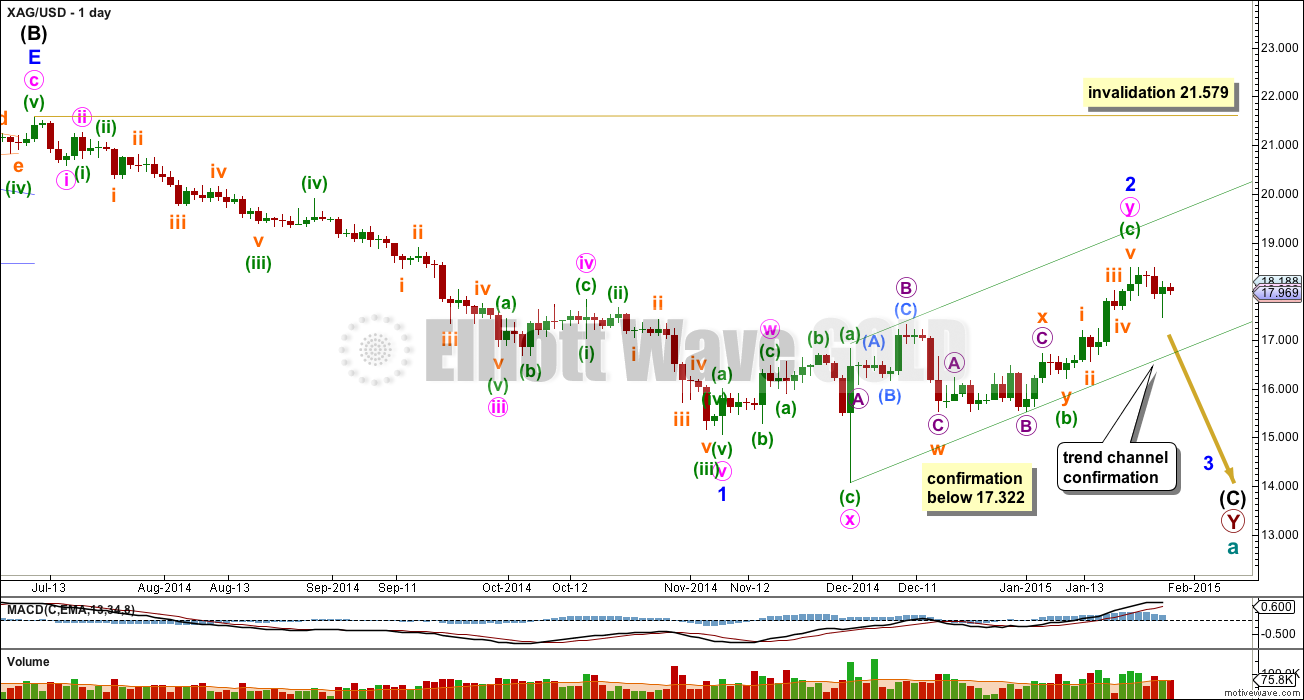 Minor wave 1 has the best fit. Minor wave 2 is here seen as a double zigzag. The structure is incomplete. A new high above 18.486 would not invalidate this wave count but it would substantially reduce the probability of it.
A new low below 17.322 would invalidate the alternate below and provide a lot of confidence in this main wave count.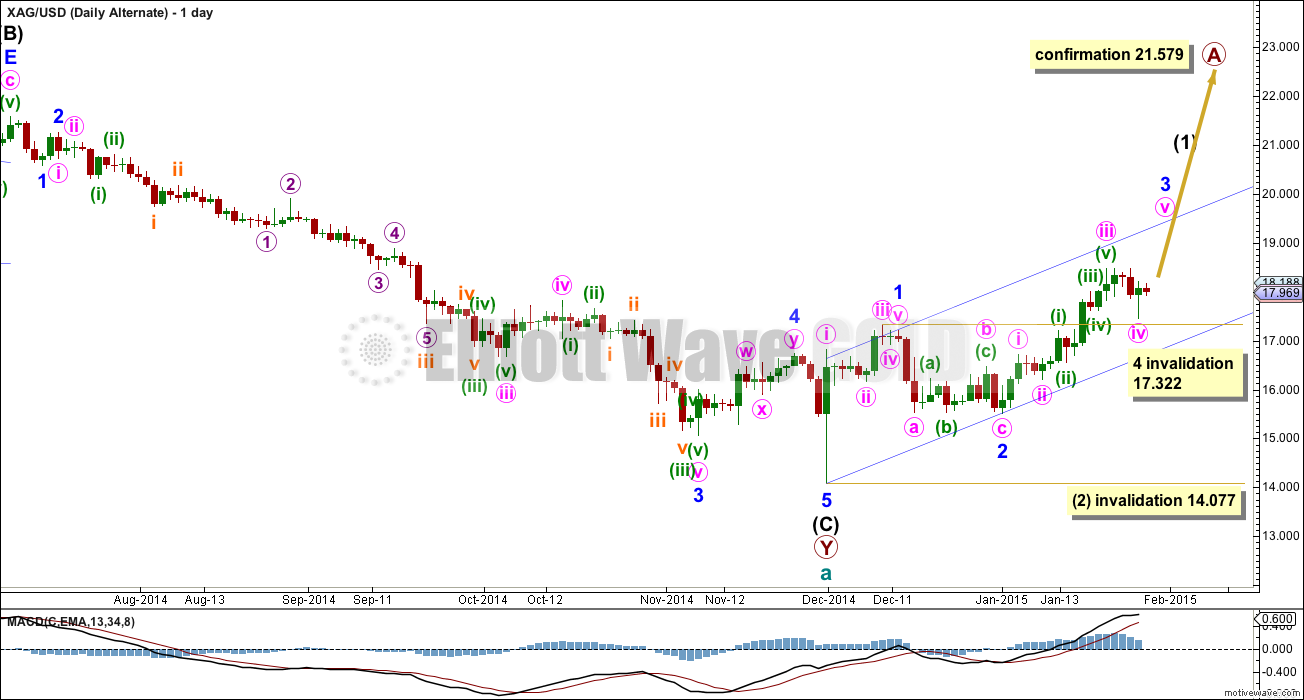 This wave count does not have as good a fit within the downwards movement labelled intermediate wave (C).
The blue channel is a base channel. Minor wave 3 should have the power to break above it.
Within the first new five up of a new trend at cycle degree, minor wave 4 may not move into minor wave 1 price territory below 17.322.