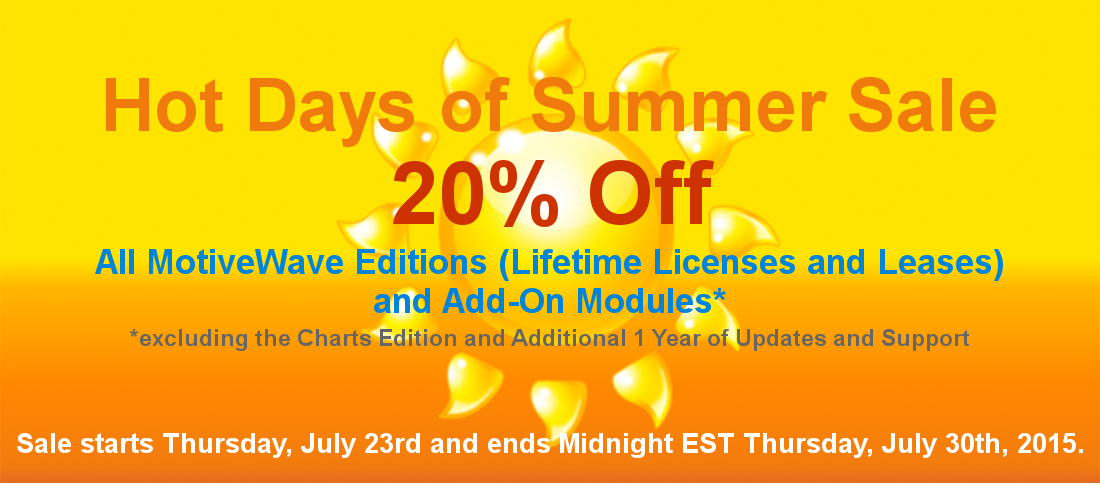 MotiveWave is an incredibly feature-rich platform that works with multiple brokers and data services.
MotiveWave has the most advanced Elliott Wave Software and Elliott Wave Tools available. Elliott Wave Tools range from manual to semi-automatic to automatic Elliott Wave to suit your preference. Elliott Wave labels are always automatically added for you, cutting down your analysis time significantly. Manual Elliott Wave tools let you plot your own wave counts easily. Our Auto Elliott Wave tool will fill in Elliott Wave counts automatically on one chart based on a selected area of a chart. Our Auto Analyze Elliott Wave tool will automatically plot Elliott Waves over a specified range of data to a specified level of decomposition on one chart. The Elliott Wave Scanner (pattern recognition tool) allows you to search for specific Elliott Wave Patterns across multiple symbols/instruments based on options you choose. All wave counts can be moved or adjusted after being placed on the chart and can be decomposed as many levels as you want.
MotiveWave is having a Hot Days of Summer Sale for 8 DAYS ONLY starting Thursday, July 23rd, 2015, with 20% off most products.*
Summer sale means 20% off Lifetime Licenses*, 20% off Leases, and 20% off Add-On Modules.
This special 20% off hot days of summer sale starts Thursday, July 23rd and ends Thursday, July 30th at Midnight EST.
Make sure you take advantage of this sale before it's gone!
* Excluding the Analyst Edition and the Additional 1 Year of Updates and Support products.
** The prices you see on the MotiveWave website are regular prices, but you will see the special 20% off Summer Sale discount applied during the purchase process before you are asked to pay. If, for some reason, you do not see the discount on the checkout page, please contact MotiveWave before purchasing and before the end of the sale.