Yesterday's analysis expected more upwards movement from gold before a correction. This is not what happened as price has moved a little lower, and the correction has already arrived.
Click on the charts below to enlarge.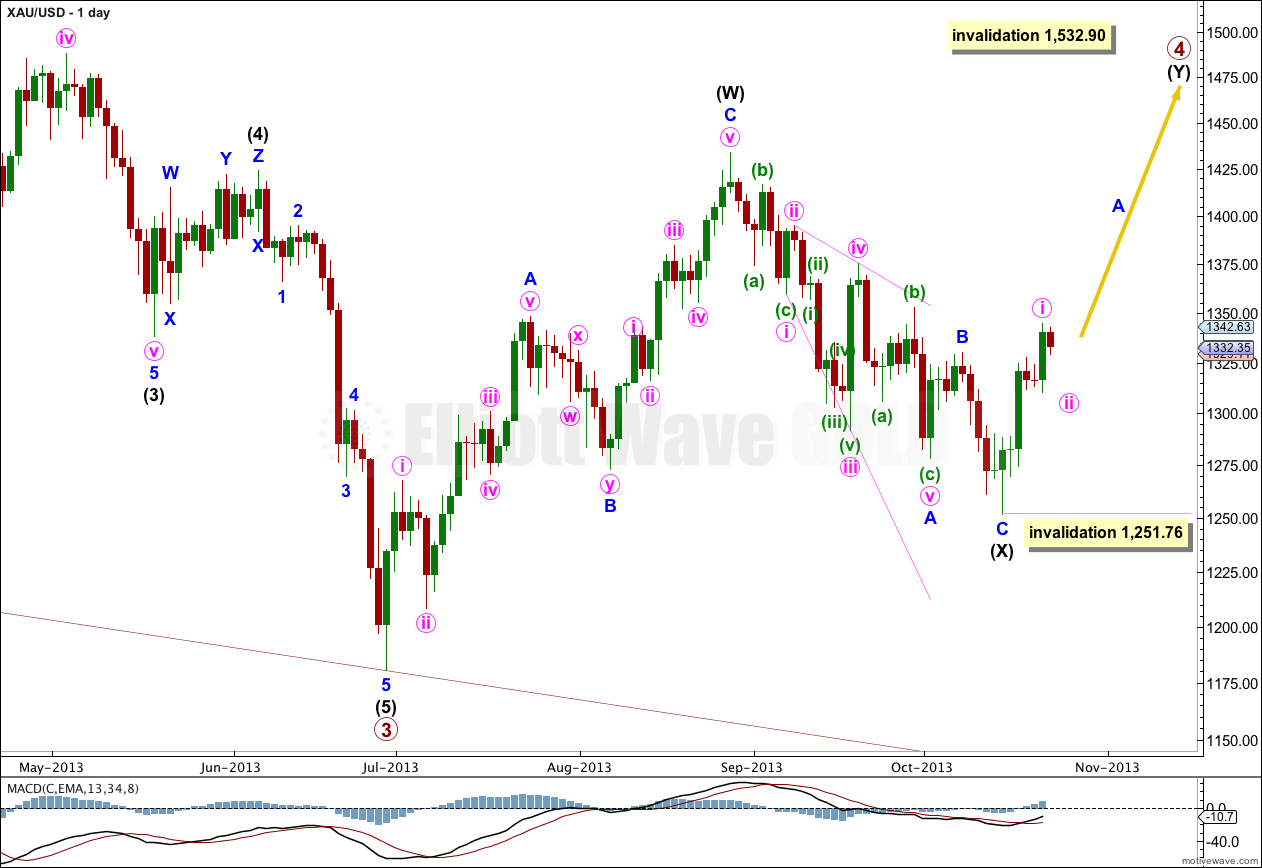 Gold has completed its downwards wave and is in the early stages of the next wave up which should last at least a month.
The structure for primary wave 4 cannot be a flat correction, because what would be the B wave is well less than 90% of what would be the A wave. That is why I have labeled it as a double.
Because intermediate wave (X) is quite shallow I would expect primary wave 4 is most likely a double zigzag rather than a double combination. Double combinations move price sideways and their X waves are usually deeper than this one is. Double zigzags trend against the main direction, and their purpose is to deepen a correction when the first zigzag did not take price deep enough. So I will be expecting intermediate wave (Y) to subdivide as a zigzag and to take price comfortably above 1,433.83. It should last about 35 to 45 days or sessions in total.
Within intermediate wave (Y) no second wave correction may move beyond the start of the first wave. This wave count is invalidated with movement below 1,251.76.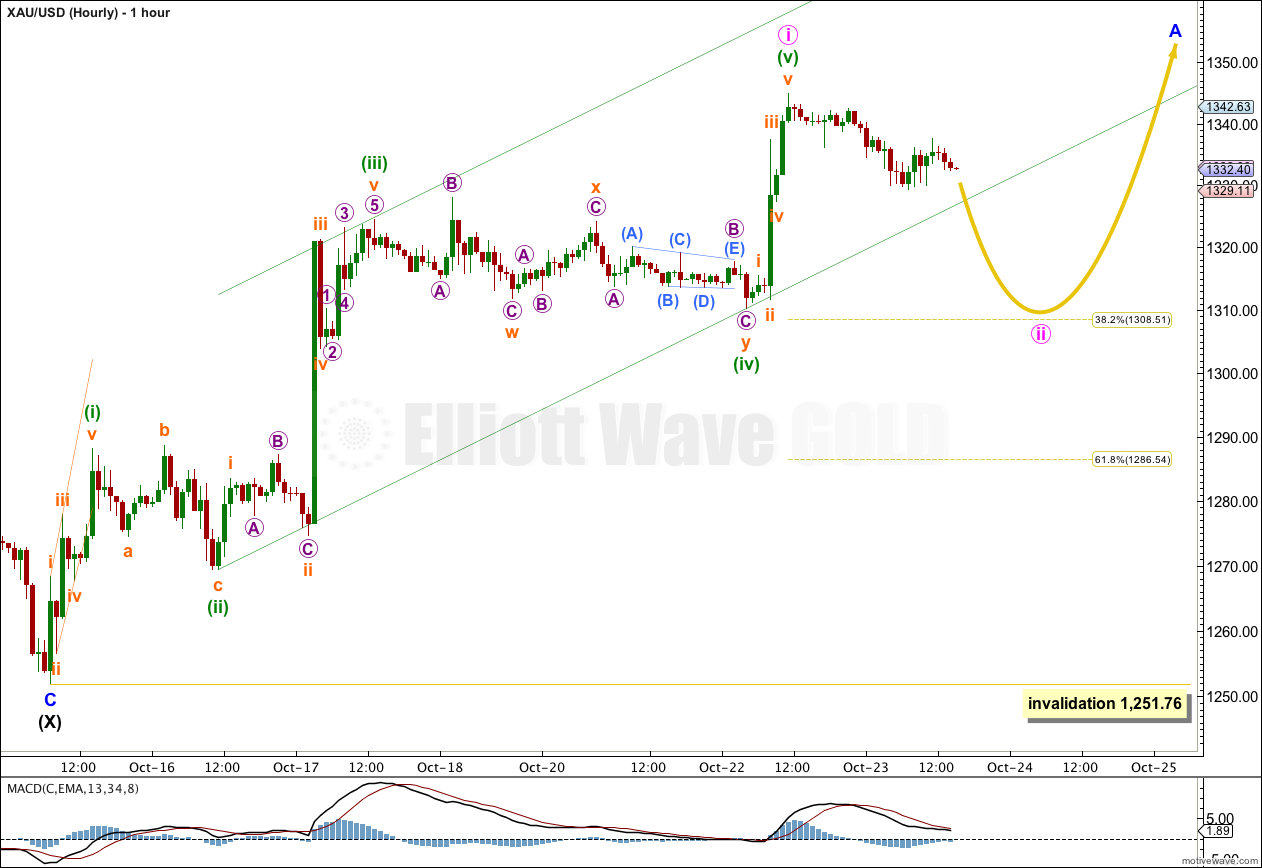 With the sideways and lower movement of the last several hours it is most likely that minute wave ii is underway.
There is a clear five wave structure upwards, and within minute wave i there is alternation between minuette waves (ii) and (iv): minuette wave (ii) is a relatively deep 52% expanded flat and minuette wave (iv) is a shallow 26% double combination.
Ratios within minute wave i are: minuette wave (iii) is 3.74 short of 1.618 the length of minuette wave (i), and minuette wave (v) is 1.83 short of equality with minuette wave (i).
Minute wave ii may end either about the 0.382 or 0.618 Fibonacci ratio of minute wave i, with the 0.382 being the first target. If price drops through this first target then the 0.618 Fibonacci ratio would be the next likely target.
Minute wave ii may not move beyond the start of minute wave i. This wave count is invalidated with movement below 1,251.76.