I am swapping over my main and alternate wave counts. The new main wave count has a much better fit and makes more sense. Both expect some downwards movement from here.
Charts only tonight. Click charts to enlarge.
Main Wave Count.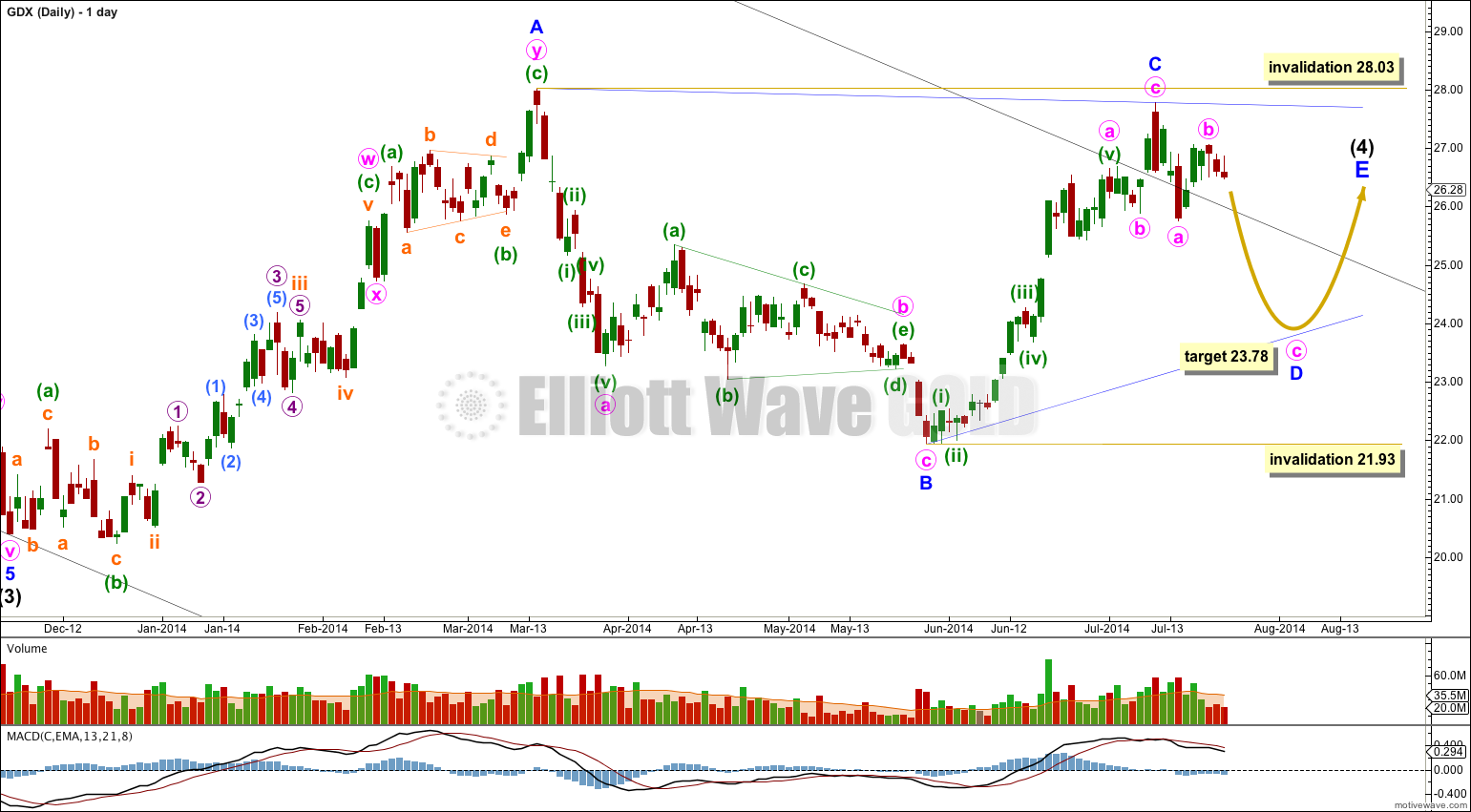 Alternate Wave Count.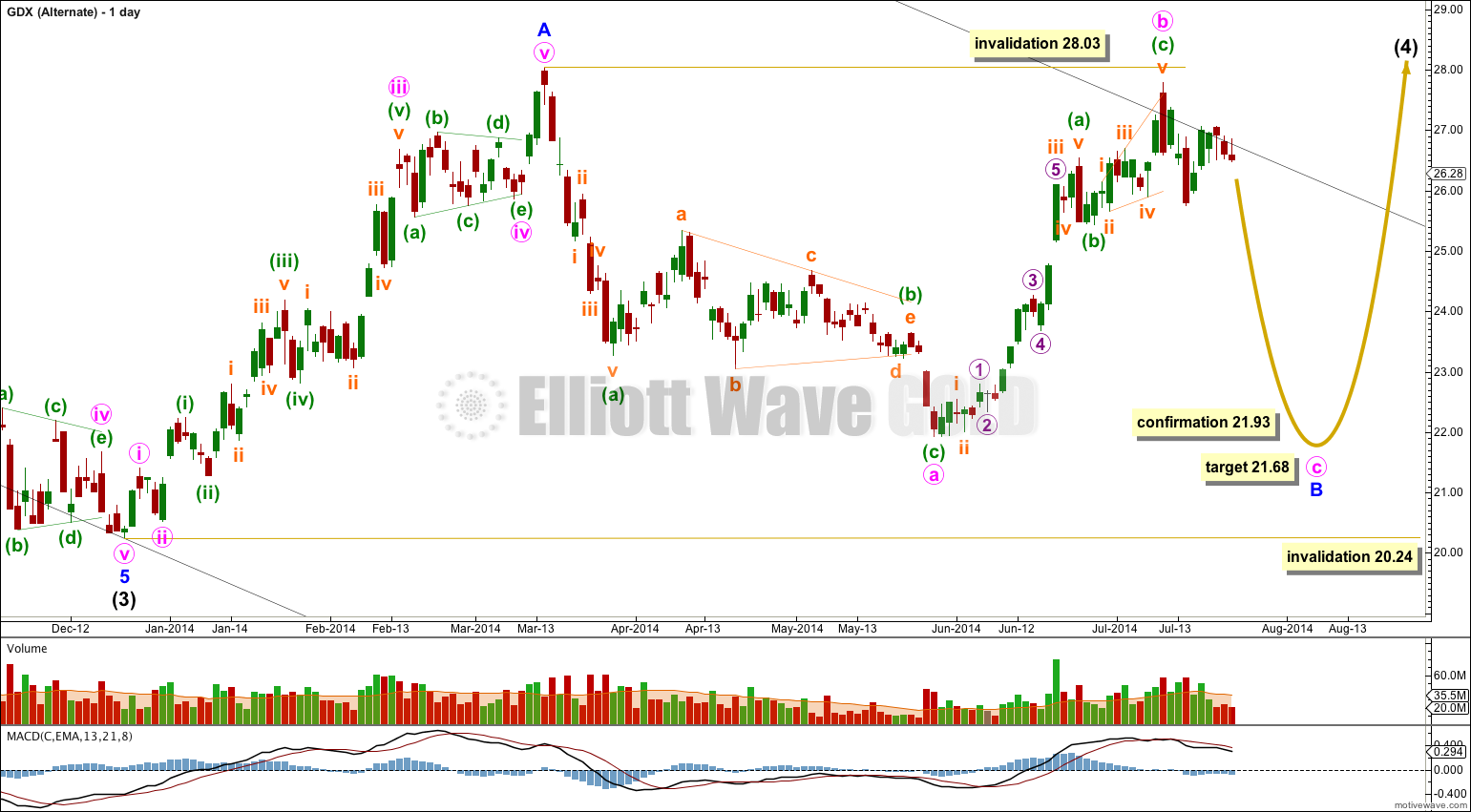 Minute wave c = 1.618 minute wave a at 21.68.